22 extremely dedicated programmed Combinator patches containing Subtractor and Malström devices + FX
I was thrilled when I read that Marc Weidenbaum was writing a book on the album 'Selected Ambient Works Volume II' of Aphex Twin. I was even more thrilled when I received the book and started reading it. Marc wanted to be interviewed by me about the book. Go ahead and read it!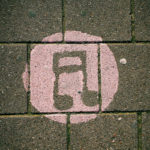 I am proud to announce that my soulful company Melodiefabriek has turned 11 years old today.
We Are The Music Makers forum have done a successful Kickstarter by buying Aphex Twin's test pressing only Caustic Window album as a group buy. The album was on sale on Discogs by a friend of Richard D. James aka Aphex Twin who received the album back in 1994.
By applying different techniques than normal volume differences we can create a more Binaural sound. A sound which sounds more real and which has more depth to it.
You might be sitting there thinking (hey my Waves, URS, Vox, blah blah sound completely different). With some emulation plugins you have EQ+X. X can = Saturation, bandwidth limits, softclips, offset numerical values, & so on. Separate the X variable what do you have? The EQ algorithm. … If you find yourself asking the question […]
Adam Herzog, video maker from Austria, sent flattering words in my inbox: I found your song "Free Basel" in the free music archive. Love it! This resulted in a beautiful animation video that Adam made ​​using state-of-the-art software. It strikes a nice contrast to mine, deliberately old-sounding music I created for the project of Free […]
Back in the day on PC I saved all my audio to the FLAC format. A great format since it offers the best sound and uses an Open Source license, so it's a safe format for archiving. Years ago I moved to Apple OSX. Unfortunately iTunes doesn't support FLAC so I gave up using FLAC most of the time.
The slim player now shows the waveform as an arrangement of vertical lines instead of the old large black bubble. Love it! Check this: And what about the new large player which is superb if your album/cover art (great for audio & visual storytellers too!) is tasty: Did you notice that you can now start […]
This week the Disquiet Junto group is honoring Bassel Khartabil, the Syrian Creative Commons community leader who's been in prison in Syria since March 2012.
I am one of the participants in this project.
Just before the start of this new year I ordered a brand new MacBook Pro. The most expensive 15″ model with 16 gig RAM, 500 gig flash-drive and 2.3 gHz CPU. Then the shit started to hit the fans…