Tag Archives | voice over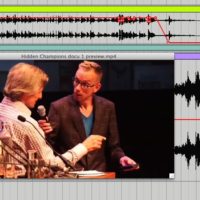 I did the music, sound design, small volume corrections/mixing and voice-over recordings for this documentary.
I'm working on a Dutch documentary doing music, sound design and post-production. The doc needed a few short voice over parts which I recorded yesterday. The voice was delivered by the well experienced Rob Captijn. I recorded him in my home studio.